Posts for: January, 2016
By Dentistry of Lombard
January 20, 2016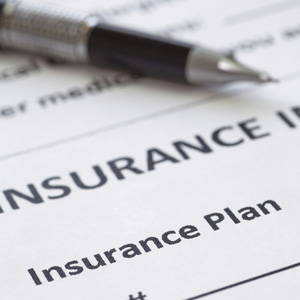 With the major changes in healthcare over the last few years, much of what we understand about insurance has been turned on its head. The term "Insurance" now often means something much different than how it's traditionally understood.
Dental insurance is a prime example. Rather than a means to protect the insured from unforeseen costs, most dental policies work more like discount coupons. The vast majority are paid by employers as a salary benefit to reduce but rarely eliminate an employee's treatment costs.
In fact, paying dental insurance premiums yourself may not be cost-effective. The average person spends $200 a year on basic care, while a typical policy costs $500 or more annually. Even if the plan fully paid for basic items like cleanings and checkups, the total cost with insurance can still be greater than paying out of pocket. Most plans also have deductibles — the fee portion the patient is responsible to pay — and annual maximum benefit limits of typically $1,200 or $1,500. With rising dental costs, these deductibles and limits may not be adequate.
There are also different types of plans, such as direct reimbursement or managed care. Under the former your employer is actually paying the claims from company funds — the insurance company acts as an administrator. The latter type packages services with select providers: the out-of-pocket costs are lower but your choices of provider are usually limited to those in their network — which on a new plan may not be the family dentist you've seen for years.
If you have a private plan, you should look carefully at your total costs, including premiums and out-of-pocket expenses, and compare those with projected costs without it. If you're on an employer-paid plan, then be sure you understand it fully, especially any limits or restrictions. Also, speak with your dentist's business staff to see how you can get the most out of the plan — dental offices work every day with insurance companies and know how to maximize your benefits.
Remember too that regular office visits for cleanings and checkups — as well as your own daily hygiene practices — are the best way to reduce long-term dental costs. Taking care of your teeth with preventive care will help ensure you're not dipping into your own wallet — with or without insurance — more than you should.
If you would like more information on managing dental costs, please contact us today to schedule an appointment for a consultation. You can also learn more about this topic by reading the Dear Doctor magazine article "Dental Insurance 101."
By Dentistry of Lombard
January 05, 2016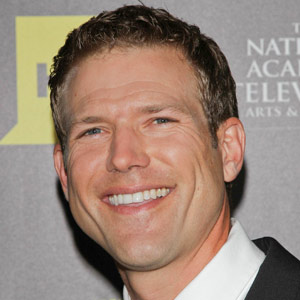 Are bleeding gums something you should be concerned about? Dear Doctor magazine recently posed that question to Dr. Travis Stork, an emergency room physician and host of the syndicated TV show The Doctors. He answered with two questions of his own: "If you started bleeding from your eyeball, would you seek medical attention?" Needless to say, most everyone would. "So," he asked, "why is it that when we bleed all the time when we floss that we think it's no big deal?" As it turns out, that's an excellent question — and one that's often misunderstood.
First of all, let's clarify what we mean by "bleeding all the time." As many as 90 percent of people occasionally experience bleeding gums when they clean their teeth — particularly if they don't do it often, or are just starting a flossing routine. But if your gums bleed regularly when you brush or floss, it almost certainly means there's a problem. Many think bleeding gums is a sign they are brushing too hard; this is possible, but unlikely. It's much more probable that irritated and bleeding gums are a sign of periodontal (gum) disease.
How common is this malady? According to the U.S. Centers for Disease Control, nearly half of all  Americans over age 30 have mild, moderate or severe gum disease — and that number increases to 70.1 percent for those over 65! Periodontal disease can occur when a bacteria-rich biofilm in the mouth (also called plaque) is allowed to build up on tooth and gum surfaces. Plaque causes the gums to become inflamed, as the immune system responds to the bacteria. Eventually, this can cause gum tissue to pull away from the teeth, forming bacteria-filled "pockets" under the gum surface. If left untreated, it can lead to more serious infection, and even tooth loss.
What should you do if your gums bleed regularly when brushing or flossing? The first step is to come in for a thorough examination. In combination with a regular oral exam (and possibly x-rays or other diagnostic tests), a simple (and painless) instrument called a periodontal probe can be used to determine how far any periodontal disease may have progressed. Armed with this information, we can determine the most effective way to fight the battle against gum disease.
Above all, don't wait too long to come in for an exam! As Dr. Stork notes, bleeding gums are "a sign that things aren't quite right." Â If you would like more information about bleeding gums, please contact us or schedule an appointment. You can read more in the Dear Doctor magazine article "Bleeding Gums." You can read the entire interview with Dr. Travis Stork in Dear Doctor magazine.