Posts for: September, 2018
By Dentistry of Lombard
September 20, 2018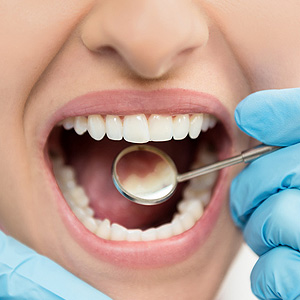 The basics for treating tooth decay have changed little since the father of modern dentistry Dr. G.V. Black developed them in the early 20th Century. Even though technical advances have streamlined treatment, our objectives are the same: remove any decayed material, prepare the cavity and then fill it.
This approach has endured because it works—dentists practicing it have preserved billions of teeth. But it has had one principle drawback: we often lose healthy tooth structure while removing decay. Although we preserve the tooth, its overall structure may be weaker.
But thanks to recent diagnostic and treatment advances we're now preserving more of the tooth structure during treatment than ever before. On the diagnostic front enhanced x-ray technology and new magnification techniques are helping us find decay earlier when there's less damaged material to remove and less risk to healthy structure.
Treating cavities has likewise improved with the increased use of air abrasion, an alternative to drilling. Emitting a concentrated stream of fine abrasive particles, air abrasion is mostly limited to treating small cavities. Even so, dentists using it say they're removing less healthy tooth structure than with drilling.
While these current advances have already had a noticeable impact on decay treatment, there's more to come. One in particular could dwarf every other advance with its impact: a tooth repairing itself through dentin regeneration.
This futuristic idea stems from a discovery by researchers at King's College, London experimenting with Tideglusib, a medication for treating Alzheimer's disease. The researchers placed tiny sponges soaked with the drug into holes drilled into mouse teeth. After a few weeks the holes had filled with dentin, produced by the teeth themselves.
Dentin regeneration isn't new, but methods to date haven't been able to produce enough dentin to repair a typical cavity. Tideglusib has proven more promising, and it's already being used in clinical trials. If its development continues to progress, patients' teeth may one day repair their own cavities without a filling.
Dr. Black's enduring concepts continue to define tooth decay treatment. But developments now and on the horizon are transforming how we treat this disease in ways the father of modern dentistry couldn't imagine.
If you would like more information on dental treatments for tooth decay, please contact us or schedule an appointment for a consultation.
By Dentistry of Lombard
September 10, 2018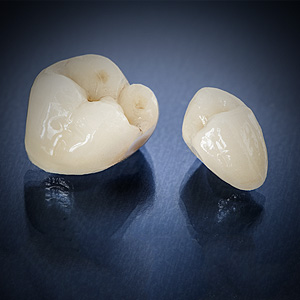 Repairing a decayed tooth may be as simple as removing the damaged tooth material and filling the void. Many filling materials can now match the color of a tooth, so the dental work is hardly noticeable.
Sometimes, though, the decay is too extensive or we've treated the tooth several times and it won't support another filling. If the tooth is still viable, we may be able to cover it with a custom crown.
Also known as a cap, a crown fits over and is securely affixed to the tooth with bonding material or cement. Crowns have been used for decades to restore teeth, but the materials they're made of have changed with time.
The original crowns were made of metal, usually gold or silver. They were strong and could hold up well to the daily forces produced by chewing or biting. They did, however, visually stand out and came to be regarded as unattractive. There were porcelain materials available that could closely mimic the life-likeness of teeth, but they could be weak and brittle.
Dentists came up with a hybrid crown that could supply strength as well as an attractive appearance. These were composed of two parts: an inner metal frame for strength overlaid with porcelain for appearance. These fused crowns were the most popular until the mid-2000s.
About that time, newer forms of porcelain came on the market that were not only attractive, but also durable. Although caution should still be taken when biting something hard, they've proven to stand up well to biting forces. Fused porcelain to metal is still in use, but usually for back teeth where biting forces are higher and the crown won't be as noticeable as on front teeth.
Crowns can also address cosmetic issues with chipped, fractured or excessively worn teeth. But with any crown you should be aware that much of the original tooth material must be removed to accommodate the fit. The altered tooth will require a crown or other restoration from then on. Crowns must also be custom-made by a dental technician in a process that can take weeks.
Still, the process can be well worth it. With proper care and maintenance, a crown could serve you and your smile well for many years to come.
If you would like more information on crowns and other restoration options, please contact us or schedule an appointment for a consultation. You can also learn more about this topic by reading the Dear Doctor magazine article "Crowns & Bridgework."