Posts for: March, 2019
By Dentistry of Lombard
March 19, 2019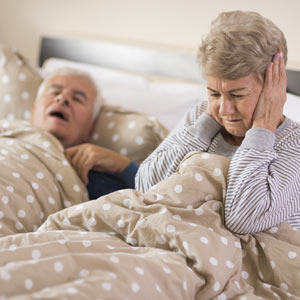 Fatigue, irritability and family complaints about snoring — all tell-tale signs you may have sleep apnea. There's more to this condition than being grouchy the next day — the long-term effect could increase your risks for life-threatening diseases.
But how do you know if you actually have sleep apnea? And if you do, what can you do about it?
Undergo an exam by a physician trained in "sleep medicine." Sleep apnea occurs when the airway becomes blocked while you sleep, dropping the body's oxygen levels; your body awakens to re-open the airway. The event may only last a few seconds, but it can occur several times a night. Even so, sleep apnea is one potential cause among others for snoring or fatigue. To know for sure if you have sleep apnea you'll need to undergo an examination by a physician trained to diagnose this condition. He or she may then refer you to a dentist to make a sleep appliance if you have mild to moderate apnea.
Determine the level of your apnea's intensity. Not all cases of sleep apnea are equal — they can range in cause and intensity from mild to advanced, the latter a reason for concern and focused intervention. Your physician may use different methods for determining the intensity of your case: review of your medical history, examining the structures within your mouth or having your sleep observed directly at a sleep lab. Getting the full picture about your sleep apnea will make it easier to develop a treatment plan.
Match the appropriate treatment to your level of sleep apnea. If you have moderate to advanced apnea, you may benefit from continuous positive airway pressure (CPAP) therapy, an electrical pump that delivers pressurized air through a mask worn while you sleep that gently forces the airway open. It's quite effective, but uncomfortable to wear for some people. Advanced cases may also require surgery to alter or remove soft tissue obstructions. If, you have mild to slightly moderate apnea, though, your dentist may have the solution: a custom-fitted mouth guard that moves the tongue, the most common airway obstruction, down and away from the back of the throat.
If you suspect you may have sleep apnea, see a trained physician for an examination. It's your first step to a good night's sleep and better overall health.
If you would like more information on sleep apnea treatments, please contact us or schedule an appointment for a consultation. You can also learn more about this topic by reading the Dear Doctor magazine article "If You Snore, You Must Read More!"
By Dentistry of Lombard
March 09, 2019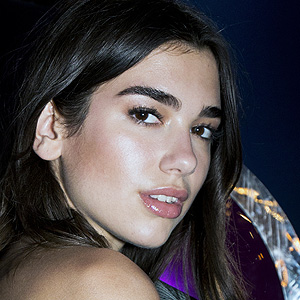 When die-hard music fans hear that their favorite performer is canceling a gig, it's a big disappointment—especially if the excuse seems less than earth-shaking. Recently, British pop sensation Dua Lipa needed to drop two dates from her world tour with Bruno Mars. However, she had a very good reason.
"I've been performing with an awful pain due to my wisdom teeth," the singer tweeted, "and as advised by my dentist and oral surgeon I have had to have them imminently removed."
The dental problem Lipa had to deal with, impacted wisdom teeth, is not uncommon in young adults. Also called third molars, wisdom teeth are the last teeth to erupt (emerge from beneath the gums), generally making their appearance between the ages of 18-24. But their debut can cause trouble: Many times, these teeth develop in a way that makes it impossible for them to erupt without negatively affecting the healthy teeth nearby. In this situation, the teeth are called "impacted."
A number of issues can cause impacted wisdom teeth, including a tooth in an abnormal position, a lack of sufficient space in the jaw, or an obstruction that prevents proper emergence. The most common treatment for impaction is to extract (remove) one or more of the wisdom teeth. This is a routine in-office procedure that may be performed by general dentists or dental specialists.
It's thought that perhaps 7 out of 10 people ages 20-30 have at least one impacted wisdom tooth. Some cause pain and need to be removed right away; however, this is not always the case. If a wisdom tooth is found to be impacted and is likely to result in future problems, it may be best to have it extracted before symptoms appear. Unfortunately, even with x-rays and other diagnostic tests, it isn't always possible to predict exactly when—or if—the tooth will actually begin causing trouble. In some situations, the best option may be to carefully monitor the tooth at regular intervals and wait for a clearer sign of whether extraction is necessary.
So if you're around the age when wisdom teeth are beginning to appear, make sure not to skip your routine dental appointments. That way, you might avoid emergency surgery when you've got other plans—like maybe your own world tour!
If you would like more information about wisdom tooth extraction, please call our office to arrange a consultation. You can learn more in the Dear Doctor magazine articles "Wisdom Teeth" and "Removing Wisdom Teeth."