Posts for: April, 2019
By Dentistry of Lombard
April 18, 2019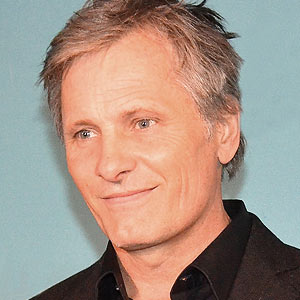 The Golden Globes ceremony is a night when Hollywood stars shine their brightest. At the recent red-carpet event, leading man Viggo Mortensen had plenty to smile about: Green Book, the movie in which he co-starred, picked up the award for Best Motion Picture—Musical or Comedy. But fans looking at the veteran actor's big smile today might not realize that it once looked very different. A few years ago, an accident during the filming of The Two Towers took a major chip out of Mortensen's front tooth!
That might be OK for some movies (think The Hangover or Dumb and Dumber)—but it's not so great for everyday life. Fortunately, Mortensen visited a dentist promptly, and now his smile is picture-perfect. How was that accomplished? He didn't say…but generally, the best treatment for a chipped tooth depends on how much of the tooth's structure is missing.
If the tooth has only a small chip or crack, it's often possible to restore it via cosmetic bonding. This procedure can be done right in the dental office, frequently in a single visit. Here's how it works: First the tooth is cleaned and prepared, and then a tooth-colored resin is applied to the area being restored. After it is cured (hardened) with a special light, additional layers may be applied to build up the missing structure. When properly cared for, a tooth restored this way can look good for several years.
For a longer-lasting restoration, veneers may be recommended. These are wafer-thin shells made of durable material (most often porcelain) that cover the front (visible) surfaces of teeth. Strong and lifelike, veneers can match the exact color of your natural teeth—or give you the bright, high-wattage smile you've always wanted. No wonder they're so popular in Hollywood! Because veneers are custom-made for you, getting them may require several office visits.
If a chip or crack extends to the inner pulp of the tooth, a root canal procedure will be needed to keep the tooth from becoming infected—a situation that could have serious consequences. But you shouldn't fear a root canal! The procedure generally causes no more discomfort than filling a cavity (though it takes a little longer), and it can help save teeth that would otherwise be lost. After a root canal, a crown (cap) is generally needed to restore the visible part of the tooth.
When a damaged tooth can't be restored, it needs to be extracted (removed) and replaced. Today's best option for tooth replacement is a dental implant—a small, screw-shaped post inserted into the bone of your jaw that anchors a lifelike, fully functional crown. Implants require very little special care and can look great for many years, making them a top choice for tooth replacement
If you have questions about chipped or damaged teeth, please contact our office or schedule a consultation. You can read more in the Dear Doctor magazine articles "Artistic Repair Of Front Teeth With Composite Resin" and "Porcelain Veneers."
By Dentistry of Lombard
April 08, 2019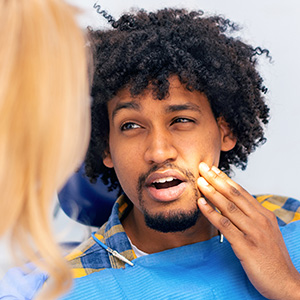 A toothache means a tooth has a problem, right? Most of the time, yes: the pain comes from a decayed or fractured tooth, or possibly a gum infection causing tooth sensitivity.
Sometimes, though, the pain doesn't originate with your teeth and gums. They're fine and healthy—it's something outside of your tooth causing the pain. We call this referred pain—one part of your body is sending or referring pain to another part, in this instance around your mouth.
There are various conditions that can create referred pain in the mouth, and various ways to treat them. That's why you should first find out the cause, which will indicate what treatment course to take.
Here are a few common non-dental causes for tooth pain.
Trigeminal Neuralgia. The trigeminal nerves situated on either side of the face have three large branches that extend throughout the face; the branch to the jaw allows you to feel sensation as you chew. When one of the nerve branches becomes inflamed, usually from a blood vessel or muscle spasm pressing on it, it can refer the pain to the jaw and seem like a toothache.
Temporomandibular Joint Disorder (TMD). These two joints that connect the lower jaw to the skull can sometimes become dysfunctional for a variety of reasons. This can set up a cycle of spasms and pain that can radiate throughout the jaw and its associated muscles. The pain can mimic a toothache, when it actually originates in the jaw joints.
Teeth Grinding. This is an unconscious habit, often occurring at night, in which people clench or grind their teeth together. Although quite common in children who tend to grow out of it, teeth grinding can continue into adulthood. The abnormally high biting forces from this habit can cause chipped, broken or loosened teeth. But it can also cause jaw pain, headaches and tenderness in the mouth that might feel like a toothache.
These and other conditions unrelated to dental disease can seem like a tooth problem, when they're actually something else. By understanding exactly why you're feeling pain, we can then focus on the true problem to bring relief to your life.
If you would like more information on oral pain issues, please contact us or schedule an appointment for a consultation.