Posts for tag: dental implant
By Dentistry of Lombard
November 14, 2019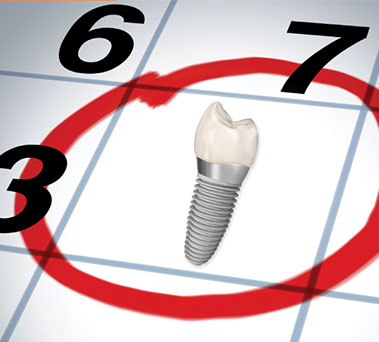 If you've thought the ads for a "new tooth in one day" seemed too good to be true, we have…sort of good news. You can get a new "tooth" in one visit, but only if your dental situation allows it.
The restoration in question is a dental implant, a metal post (usually titanium) surgically imbedded into the jawbone. They're especially durable because bone cells naturally grow and adhere to an implant's titanium surface, a process called osseointegration. Over time this process creates a strong bond between implant and bone.
Usually, we allow a few weeks for the implant to fully integrate with the bone before attaching the visible crown. With "tooth in one day," though, we attach a crown at the same time as we install the implant, albeit a temporary crown. It's more aesthetic than functional, designed to avoid biting forces that could damage the implant while it integrates with the bone. When that process finishes, we'll install a permanent porcelain crown.
The health of your supporting bone and other structures will largely determine whether or not you're a candidate for this "tooth in one day" procedure. Your bone must be sufficiently healthy, as well as the gums surrounding the implant and the tooth's bony socket.
If, on the other hand, you have significant bone loss, gum recession or socket damage, we may first need to deal with these, usually by grafting tissue to the affected areas to stimulate new growth. Your implant, much less a temporary crown, will likely have to wait until the affected tissues have healed.
The bone can also be healthy enough for implant placement, but might still need time to integrate with the implant before attaching any crown. Instead, we would suture the gums over the implant to protect it, then expose and attach a permanent crown to the implant a few weeks later.
Obtaining even a temporary crown the same day as your implant can do wonders for your appearance. A more important goal, though, is a new tooth that you can enjoy for many, many years. To achieve that may mean waiting a little longer for your new beautiful smile.
If you would like more information on restoring missing teeth with dental implants, please contact us or schedule an appointment for a consultation. You can also learn more about this topic by reading the Dear Doctor magazine article "Implant Timelines for Replacing Missing Teeth."
By Dentistry of Lombard
August 01, 2014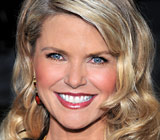 Supermodel Christie Brinkley has a one-in-a-million smile, but she is just one of millions who have benefited from today's preferred tooth-replacement technique: the dental implant. In a wide-ranging interview, Brinkley told Dear Doctor magazine about a helicopter accident she suffered while back-country skiing.
"I fractured two molars in the back of my mouth and I had to get two dental implants," Brinkley told the magazine. "I am grateful for the dental implant technology that feels and looks so natural."
You might think it serves little purpose to replace a missing back tooth that was barely visible in your smile to begin with — especially if you don't spend a lot of time posing for magazine covers. But this is actually not the case. Your molars are extremely important for chewing and even for maintaining a more youthful appearance.
Dentists generally agree that losing posterior (back) teeth can have many consequences for the remaining teeth and their surrounding structures, i.e., bone and gums. If back teeth are missing, the front teeth end up bearing more stress than they were built for. And there are certain things that happen when any tooth is lost, whether front or back, that can affect function and appearance.
For one thing, when a tooth is lost the adjacent teeth tend to drift into the empty space or tip towards it. This can adversely affect your bite. Too much shifting can render a tooth basically useless and also leave it more vulnerable to gum disease.
Another complication is the loss of tooth-supporting bone that inevitably occurs when teeth are lost. When a tooth comes out, the bone under it actually begins to melt away. Since back teeth support the vertical dimension of the face, their loss can cause what's known as "bite collapse" — a reduction in facial height that becomes increasingly noticeable over time and can make you look older.
A dental implant can prevent all of these things, while providing you with a replacement that looks and feels just like the tooth you lost.
If you are interested in learning more about implants, please contact us or schedule an appointment for a consultation. If you would like to read Dear Doctor's entire interview with Christie Brinkley, please see "The Secret Behind Christie Brinkley's Supermodel Smile." Dear Doctor magazine also has more on "Replacing Back Teeth."
By Dentistry of Lombard
September 13, 2013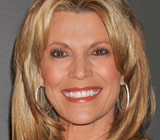 As the co-host of one of America's most beloved television game shows, Wheel of Fortune, Vanna White is recognized for her beautiful gowns and her dazzling smile. However, during an exclusive interview with Dear Doctor magazine, she shared her experiences with cosmetic dentistry. "I had a bridge put in probably 30 years ago where I had a tooth pulled and there was a space," Vanna said.
Prior to having a permanent tooth pulled, most people are concerned with what can be done to replace it. It's important to follow through and do exactly that. This is especially true with back teeth. Just because you can't see them, it doesn't mean you won't face problems if they are not replaced.
For example, did you know that missing posterior (back) teeth can lead to a wide array or problems with the remaining teeth, muscles, ligaments, joints and jaw bones? This includes:
A decrease in chewing efficiency that in turn can impact your diet, nutrition and overall health
Excessive erosion or wear of remaining teeth
Tipping, migration, rotation and even loss of adjacent remaining teeth
Painful jaw problems such as Temporomandibular Dysfunction (TMD)
One treatment option is to follow in Vanna's footsteps and consider a fixed bridge. This is an excellent option when dental implants won't work. And through our artistry, we can easily blend them in color and appearance with your surrounding teeth.
When implants are possible, they represent the best option. They are easily maintained and are a durable, long-lasting solution that can increase bite support.
To learn more about this topic, continue reading the Dear Doctor magazine article "Replacing Back Teeth." Or if you are already missing a permanent tooth, you can contact us today to schedule an appointment so that we can conduct a thorough examination. We will also address any questions you have as well as your treatment options. And if you want to read the entire feature article on Vanna White, continue reading "Vanna White."